Southampton, also known as SoHa, is a tight knit neighborhood in South City known for its wonderful business district and variety of residential architecture. Voted the #1 Place to Live in the St. Louis Metro Area by the Riverfront Times in 2009, SoHa is thriving community offering almost everything one would need within walking distance.
South Hampton is located north of Eichelberger Street, south of Chippewa Street, west of Kingshighway, and east of Hampton Avenue.
---
Explore the Neighborhood
Jump to area highlights: Macklind Business District | Architecture | Points of Interest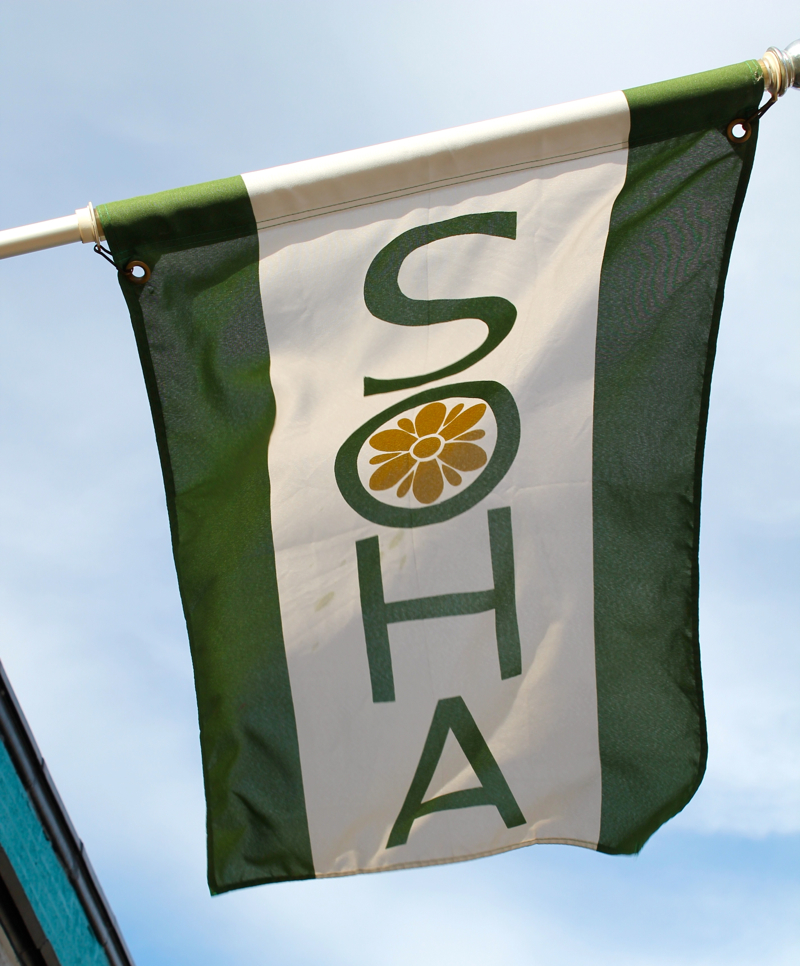 Considered my many to be the heart of the neighborhood, the Macklind Business District runs right down the middle of SoHa from Devonshire to Eichelberger and hosts many of the businesses in the neighborhood. Along this strip (and slightly off it), you will find a everything from a deli and a few restaurants to an art gallery and running store. This area is enjoying somewhat of a resurgence of local businesses as there were a few years when many were closing their doors. The dry cleaners became Murdoch Perk which is now Russell's, the photography studio is now an antique store, and the grocery store is now the Macklind Avenue Deli.
If you have never attended Macklind Days, you have been missing out. This is an annual event put on by the Macklind Business District that features live music, great food, street performers, and more than a few activities for kids. I will be sure to update this guide with some pictures from the next next.
---
There are so many different types of residential architecture in Southampton that is easy to not see the two of the same style on the same block. From the Southampton website, I learned that most of the houses in the neighborhood were built in the 1920s and1930s. One of the reasons for this variety in style was that the main component used during this time for this area was brick produced right here in the city. With the ability of home contractors ordering and picking up directly from the manufacturer, the cost was dramatically lower than it would have been for someone out of state. A few of the major styles of SoHa include the classic Gingerbread, "Hansel and Gretel", Neo-Tudor, Standard Brick, & Arts & Crafts.
---
---
Fill out the form to learn more about this neighborhood